The Most Common Boiler Treatment Chemicals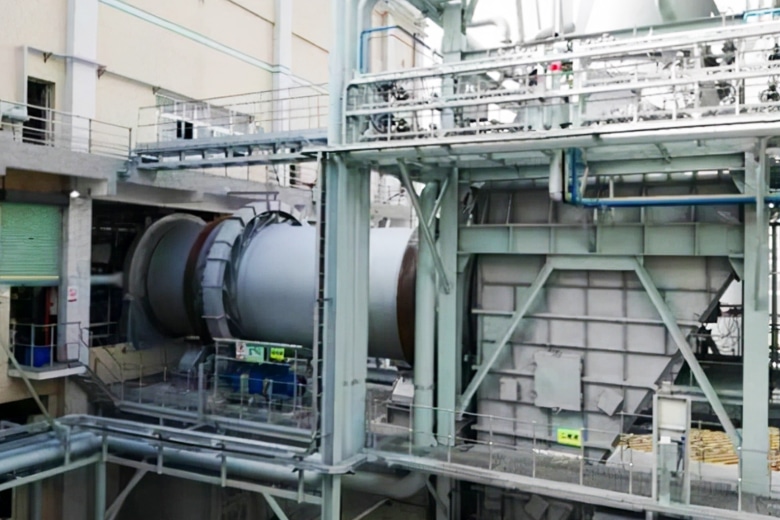 Boiler treatment chemicals refer to a class of chemicals added to the boiler in order to improve the efficiency of the boiler and prevent corrosion. The use of these chemicals ensures the safe operation of the boiler, increases its efficiency, and prevents potential corrosion and other adverse effects.
The most common boiler treatment chemicals
Oxygen scavengers
Oxygen scavengers are often used in boiler treatment to remove dissolved oxygen from the water. Dissolved oxygen can cause corrosion in boilers, which can lead to leaks, damage, and other problems.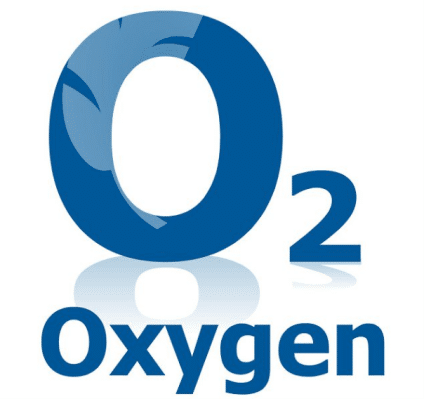 Oxygen scavengers work by reacting with the oxygen in the water to form a harmless gas that can be released from the system. The most common oxygen scavenger is sodium sulfite, sodium hydroxide, hydrazine and diethylhydroxylamine.
Some safety precautions to be taken when using oxygen scavengers: Always wear personal protective equipment (PPE) when handling oxygen scavengers, including gloves, goggles, and a respirator. Do not mix oxygen scavengers with other chemicals, as this could create a hazardous reaction. Store oxygen scavengers in a cool, dry place.
Scale inhibitors
Scale inhibitors are chemicals that are added to boiler water to prevent the formation of scale. Scale is a hard, mineral deposit that can build up on the inside of boilers and other heat exchangers. It can reduce heat transfer efficiency, increase operating costs, and shorten the life of the equipment.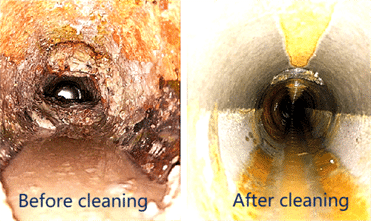 There are two main types of scale inhibitors: Inorganic scale inhibitors and organic scale inhibitors. Inorganic scale inhibitors react with the minerals in the water to form a protective layer that prevents scale from forming, they are typically used for hard water. The most common inorganic scale inhibitors: Polyphosphates, phosphonates and silicate inhibitors. Organic scale inhibitors work by coating the surface of the metal in the boiler, making it less likely for the minerals to stick to it, they work by disrupting the growth of scale crystals, typically used for soft water. The HAOSH H series solenoid dosing pump is a good and economical choice for regular volume dosing.
Alkalinity builders
Boiler water can be acidic because of chemical reactions. When boiler water is heated, it can react with minerals in the water to form acids. These acids can then build up in the boiler water and cause acidity. Acidity in boiler water can cause a number of problems, including: corrosion, scale formation, efficiency loss and hazards.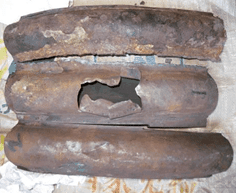 If the pH of the water is too low, it can be treated with chemicals to raise the pH. Commonly used alkalinity builders are sodium hydroxide (NaOH) and potassium hydroxide (KOH). Chemical dosing pumps are usually used to dose these agents. Dosing systems can also be used to automate the dosing process.
Defoamers
Organic matter, such as oil, grease, or fat, can cause foam in boiler water. Foam can trap air and moisture, which can cause corrosion of the boiler tubes. It will also isolate the boiler tubes and prevent heat transfer to the water. Using defoamer, it reacts with the air bubbles in boiler water treatment to break them down and prevent them from forming foam. The most common defoamers are silicone oils and polyglycols.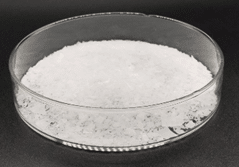 Corrosion inhibitors
Corrosion inhibitors react with the water in a boiler to form a protective layer on the metal surfaces. This layer prevents the water from coming into direct contact with the metal, which helps to prevent corrosion. Here are some of the most common types of corrosion inhibitors: phosphates and polymers(polymer preparation machine is usually used to prepare the solution and add it automatically).
Nitrites are a type of corrosion inhibitor that is often used in steam boilers. Borates and Silicates are typically used in boilers that operate at high temperatures. They work by forming a protective layer on the metal surface of the boiler to prevent corrosion caused by direct water contact with the metal. However, they can be more expensive than other types of corrosion inhibitors.
Flocculant
The flocculant is a chemical that causes the suspended solids to become negatively charged. The negatively charged suspended solids are then attracted to positively charged particles, such as iron and manganese, which are also present in the boiler water. These positively charged particles form a precipitate, which is a solid that settles to the bottom of the clarifier. Alum, polyelectrolytes and natural flocculants are the most common flocculants used in boiler water treatment.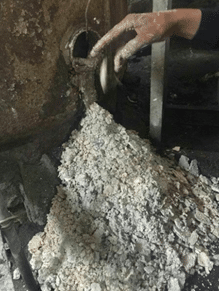 How to deliver chemicals for boiler treatment?
Manually: This is the most basic way to deliver chemicals. Simply add the chemicals to the boiler water by hand. This method is not very efficient, and it can be difficult to get an accurate measurement of the amount of chemicals that you are adding.
Pumping: This is a more efficient way to deliver chemicals. A pump can be used to add the chemicals to the boiler water in a controlled and accurate manner. This method is often used for large boilers or boilers that require a lot of chemicals. There are some main types of metering pumps that are generally used for boilers: electromagnetic pump, mechanical pump, hydraulic pump, diaphragm pump, piston pump and gear pump.
Injection: This is the most efficient way to deliver chemicals. An injector can be used to add the chemicals to the boiler water in a very precise manner. This method is often used for boilers that require a very small amount of chemicals.
Internal and external treatment of boilers
The chemicals mentioned above are all internal treatments for boilers to prevent scaling, corrosion and blistering.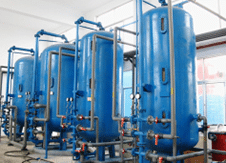 External treatment is the process of treating boiler water before it enters the boiler. This is done by removing impurities from the water, such as minerals, organic matter, and air. External treatment can be done using a variety of methods, including:
Filtration: Filtration removes impurities from the water by passing it through a filter.
Softening: Softening removes minerals from the water by exchanging them for sodium ions.
Deaeration: Deaeration removes air from the water by boiling it or by passing it through a vacuum.
Summary
In summary, boiler handling chemicals are important and can effectively aid in boiler use and maintenance. And there are many types of chemicals, so you need to choose the right type for your application. Here are a few things to look out for.
Use chemicals specifically designed for boiler treatment.
Add these chemicals to the water after the boiler is cooled.
Don't overfill the boiler.
Follow the manufacturer's instructions carefully.
HAOSH is an expert in the field of water treatment dosing, providing dosing pumps and complete automatic dosing system. Welcome to contact the expert team of HAOSH, looking forward to communicating with you.